Camas Early Learning Center
The Camas Early Learning Center (CELC) is located on the Kalispel Indian Reservation inside the Camas Center for Community Wellness:  1821 LeClerc Road North, Cusick, Washington 99119
The Center is licensed for ages 1 month thru 12 years old for a maximum of 95 children
Open Monday – Friday 6:30 am – 6:00 pm
Open Monday through Thursday after school, for early dismissal days, or no school days
Summer hours for the school age program are Monday -  Thursday 6:30 am – 6:00 pm
The Center will be closed:
New Years Day
Martin Luther King Jr. Day
Presidents Day
Native American Day
Memorial Day
Fourth of July
Labor Day
Thanksgiving
Christmas Eve
Christmas Day
Tribal Events (as much notice will be given as possible)
CELC PHILOSOPHY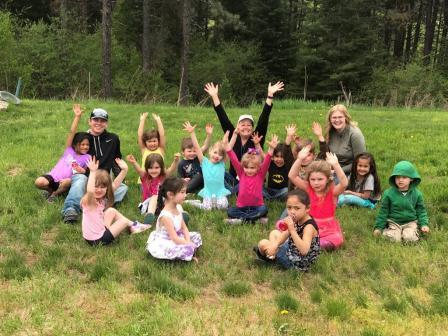 The Camas Early Learning Center places importance upon each individual child.  The program is designed to provide for
The physical health, safety, and comfort of each child
An organized social environment that encourages constructive communication and interaction with others
Planned activities which encourage self-confidence, allow for development of creativity, promote coordination and physical movement, and provide intellectual stimulation 
Cultural and language development of the Kalispel Tribe of Indians
Promoting brain development for the first 5 year of a child's life, thus readying the child for kindergarten and the school system
The physical arrangements and emotional climate will demonstrate special consideration for the needs and interest of the children who are living and learning within a particular environment. Emphasis is placed on providing experiences to enrich their daily lives. Culturally and developmentally appropriate activities will be provided.
Staff will encourage children to see themselves as worthwhile individuals who are able to:  
Act constructively and independently
Problem solve creatively
Communicate feelings, problems, and ideas
Compromise, negotiate and cooperate
With the above mentioned items in mind, the staff will act as resources, exposing children to a wide range of materials, ideas, experiences, and facts for the children to explore, experiment with and assimilate with according to their individual rates of development. The staff will provide guidance and facilitate the learning process while adjusting to the pace and capabilities of each child. The program will provide each child with ample opportunities for success within a secure and affectionate environment. 
KALISPEL LANGUAGE TEACHERS
The CELC has Salish speaking teachers who teach the language to our children, staff, parents and the community.  Sharing the language and culture of the Kalispel Tribe with the people of this area helps strengthen our community.  Every student and every staff member takes a Salish lesson every day.
PARTICIPATING IN EARLY ACHIEVERS & START HEALTHY START NOW
Early Achievers, Washington's quality rating and improvement system (QRIS), is voluntary for licensed child care providers and helps early learning programs achieve increasing levels of high-quality care. Early Achievers helps families find high quality child care and early learning programs with the help of an easy-to-understand rating system.
CELC works with an early learning professional coach who offers assistance and resources for the staff to support each child's learning and development, provide enriching environments and improve teacher/child interactions. Research shows this kind of assistance helps providers improve the quality of their programs. And when more young children are ready for school, we all benefit!
Early Achievers rates the quality of child care and early education programs on a scale of 1 to 5. Higher ratings demonstrate a track record of delivering high-quality care. Providers can move up the rating scale by completing milestones and gaining points through an evaluation. The CELC has achieved a level 4 rating.
The CELC was recognized for participating in Smart Healthy Start Now (SHSN) to improve children's health by training the childcare staff who care for them.  SHSN, a federally-funded initiative, increases healthful eating, physical activity, and awareness of adverse childhood experiences.
As part of SHSN:
Cooks were trained on whole food cooking and using whole foods like quinoa and lentils
Staff were engaged in learning creative and brain-developing physical activities
Staff were trained on child behavior and development
EARLY CHILDHOOD EDUCATION AND ASSISTANCE PROGRAM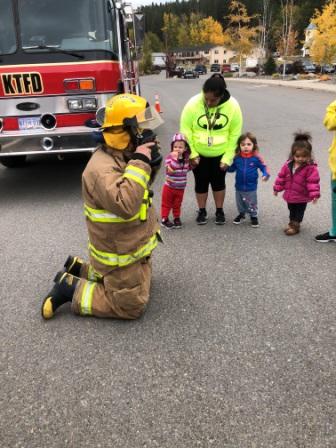 The CELC participates in the state funded Early Childhood Education and Assistance Program (ECEAP).  ECEAP is an income-based program designed to aid 3 and 4 year old children and their families.  To promote school success, ECEAP provides preschool education, family support, and health and nutrition services.  Below are some quotes from a recent ECEAP Parent-Teacher Conferences.
"I couldn't ask for better teachers when it came to my child and his learning experiences and great adventures."
"It has always been an awesome program for our family."
"The program and staff are amazing."
"I think the teachers work very hard with special needs of all the children."
Lisa Russell, Director
Lisa started at the Camas Early Learning Center in the Fall of 2010 as the Coordinator of the Kalispel Language Nest grant. 
She became the Director in May 2014. 
She has worked with children and families and in the field of Early Childhood Education for over 20 years.  
Lisa is from the San Poil Band of the Colville Confederated Tribes.  
Ivory Chase, Toddler Teacher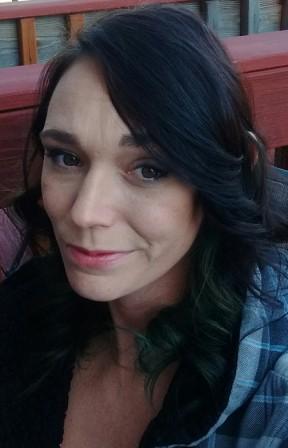 Ivory works with children between the ages of 1 and 2 1/2. 
Alice Moran, Teacher III and Physical Education Lead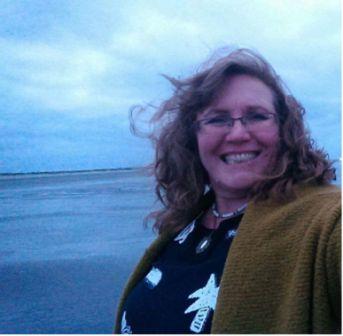 Alice has a teaching degree from Central Washington University.  She moved to the Pend Oreille Valley to be near her parents. She has substitute taught in Cusick, Newport, and Priest River and volunteers in various community organizations.
Alice started working for the  Kalispel Tribe at CELC in 2007.   She has been in and out of the classrooms serving as Lead teacher for the Toddler Room and for the last five years as the PE Lead teacher (gym/swim).  She recently started the Salish Language Intensive Class and is truly passionate about the Kalispel language and the culture. "It such a privilege and a blessing to be here on the reservation and work for the Tribe with one of their most precious resources—the children." 
Mary Korb, Administrative Assistant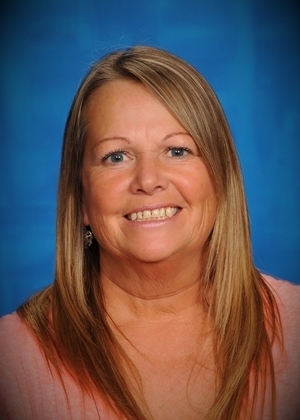 Mary has worked in the field of Early Childhood for 15+ years.  Prior to joining the CELC team, she worked in Florida for Brevard Schools as a substitute teacher and raised 5 girls. 
She moved to Cusick in 1976 with her family.   Her dad, Ray Korb, was a big part of the community; he was a Principal in 1961 and returned to be Superintendent in 1976.
Mary loves hiking, fishing, hunting and many other outdoor activities.
Michele Lopes, Infant Lead Teacher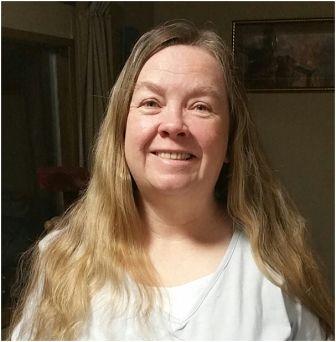 Michele has lived in the Ione area for most of her life.  She is starting her 15th year working for the Kalispel Tribe.  She has been married for 40 years to a wonderful man and has four children who are 39, 36, 31 and 5 years old.  She loves the beautiful area that we live in and all of the animals we are lucky to see.

Patti Cutshall, Pre-Kindergarten Teacher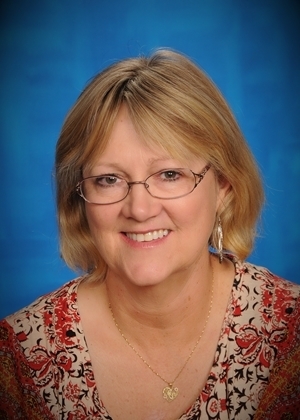 Patti has worked in the field of Early Childhood for over 30 years.  Prior to joining the CELC team, she was with the Cusick School District as both a paraeducator and Head Start teacher.  She has lived in our community her entire life. Her dad, James Perry, was a big part of the aluminum box design and development at the Kalispel Case Line (previously the Aluminum Box Factory) where he taught many to learn the art of welding. As an active volunteer, Patti is involved in 4-H, the American Legion Auxiliary, and has kept score for many Cusick Panther teams throughout the years.
"Children are not a distraction from more important work. They are the most important work." C.S. Lewis
Jeron Konkright, Teacher II
Jeron is a Teacher II at the  Camas Early Learning Center, and is the Lead Teacher for the White Bison classroom (2nd – 6th grade).  He is currently working on an Associate's degree in Early Childhood Education and has worked for the Kalispel Tribe for 2 years.  In his free time, Jeron enjoys the outdoors, hunting and fishing, as well as spending time with family and friends.
Alicia Sulgrove, Preschool Teacher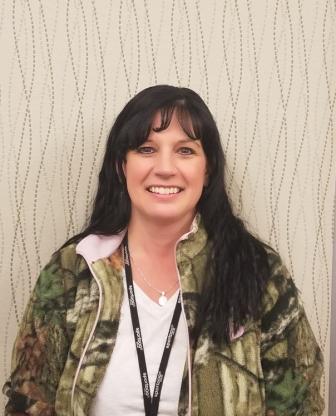 Alicia is in her 7th year at the Camas Early Learning Center and she drives from Valley, WA everyday!  She is the Lead Teacher in the preschool/ECEAP classroom.  She has been married for 12 years.  She has 3 children,  a son and two daughters ages 30, 28, 23, and two step- children ages 25 and 23.  She has five grandchildren ages 8 yrs to 6 months.  She likes to spend her free time hunting, fishing, riding their side by side, and hanging out with family and grandchildren.   She enjoys gardening, canning venison, making pepperoni & sausage, and baking. 
Penny Evans, Program Manager
Penny has worked for the Kalispel Tribe at the Camas Early Learning Center since June of 2000. She started in the infant room and then moved into the school age classroom.  Penny  then advanced to the Program  Manager. Her hobbies include reading and spending time with her family. She loves the outdoors in the summer. She likes to go camping with her children and grandchildren.
Shallan Miller, Early Learning Language Specialist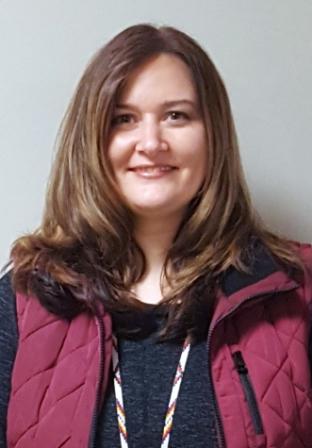 Shallan is a wife, mother, and grandmother who has taught in this community for many years. She has a love for both children and teaching and is working for the Kalispel Tribe to help create an early childhood Salish Immersion environment.   Shallan teaches both adult and children Salish classes daily at our Center and is excited about the Kalispel Language Program.  She looks forward to seeing the Salish Language revitalization succeed.