Allyson Pierce, Justice System Strategic Plan Coordinator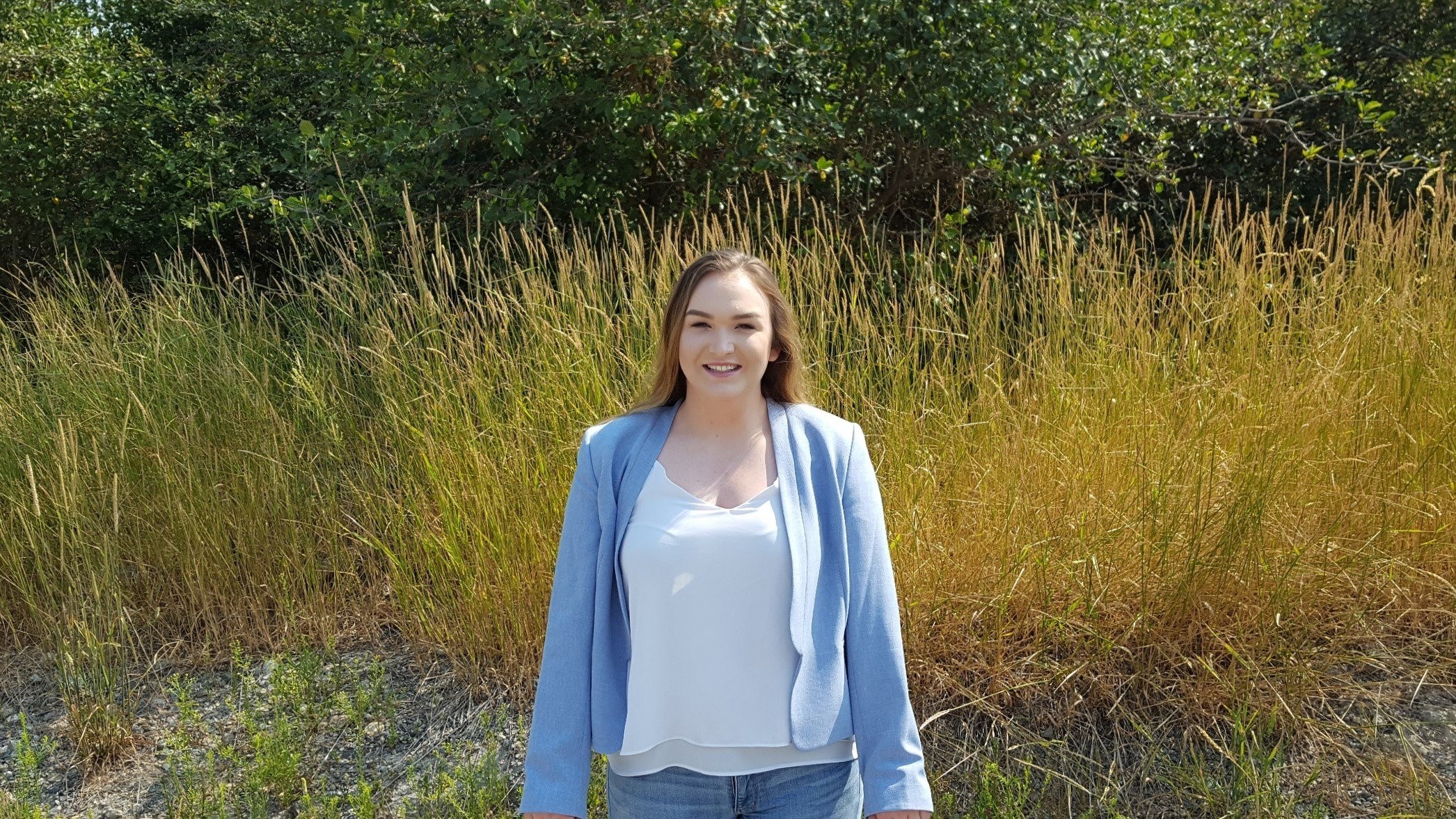 What do you do?  

It's my job to implement the components of the grant that were put into place prior to me working here. Two of the specific things I'm working on are Youth Horsemanship and Youth Court. The Youth Horsemanship Program teaches kids ages 5 - 18 safe horsemanship skills in a way that improves confidence, self-esteem, and communication skills. And Youth Court is where a youth's peers perform the duties of the various positions—jury, judge, prosecutor—in a court-like setting. This serves a dual purpose in that it teaches kids about the legal system, and it also gives youth offenders an opportunity to have their case heard.


I believe you just started with the Tribe a few months ago.  
I just graduated from University of California, Berkeley in May and then a week later I started work here.  I went from finals week to starting work the next week.

Shouldn't someone in your position be off backpacking around Europe or something?  
I guess some time off would've been nice, but when I got offered this job there was no way I could pass it up.


What brought you to this part of Washington?  
I'm from around here—I grew up on the Spokane reservation.  My grandpa was a Spokane Tribal member, and I went to Wellpinit School.

What do you like most about working for the Tribe?  
I love talking to people, and I love to give back to the community.  I've been in California for three years, and I feel like I'm getting the opportunity to reorient myself with this area.


What do you like to do when you're not working?  
My favorite thing to do is read.  I like mystery and suspense novels—stuff without any literary merit.  Evin, my co-worker, calls them fluff. I like trying to figure out "whodunit" as early on as possible, and I'd have to say I'm getting pretty good at it. I also have two dogs that I hang out with.


When you were growing up in Wellpinit did you imagine yourself leaving your little hometown and going to California to study?  
When I was in sixth grade I gave a presentation about UC Berkeley.  From that point on I knew that was what I wanted to do. I had an amazing teacher in Wellpinit, like a lot of small-town teachers she did everything—yearbook advisor, track coach, AP English Instructor, who really encouraged me and made me believe that I could do anything that I wanted to do. She came to visit me my first year of college and even bought me groceries. She's had a big impact on my life.