Physical Therapy Services
The Camas Center Clinic offers a range of rehabilitation services to help our patients heal and return to an active, functional lifestyle. We offer services to children, adults, and seniors.
Services Offered:
Land based physical therapy
Aquatic therapy 
Hours: Physical  & Aquatic Therapy is currently offered Tuesdays & Thursdays 8am-5pm.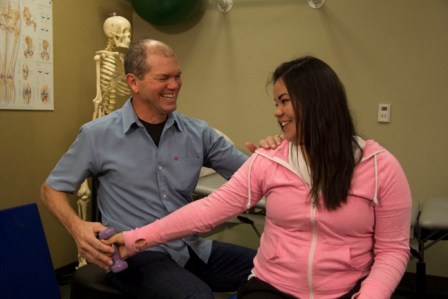 Brad Reynolds attended high school in Pateros, WA and attended Washington State University where he earned his Bachelor Degree in pre-physical therapy. He went on to attend Washington University in St, Louis, MO where he obtained his Physical Therapy degree. Brad worked at Sacred Heart and the Veteran's Administration Hospital before opening his own successful private practice in Spokane. Brad's clinical strengths include orthopedic rehabilitation of the upper and lower extremities, which is essentially helping injured patients who have had surgery regain balanced strength and alignment in their arms and leg muscles and joints. He loves helping patients restore function following injuries and surgeries! Brad lives in Spokane where he enjoys helping to take care of his four granddaughters, participating in competitive triathlons, fishing in Deep Lake, wood working, and gardening.
---
Contact the Camas Center Clinic
Have a question about our services, appointment availability or insurance acceptance call us at 509-447-7405, or use this form. Have a billing question about your account or to make a payment call 844-752-3027.
Messages sent via the form should not contain personal health information. Call 911 if you have a life-threatening emergency.