The Kalispel Tribe of Indians is proud to partner with nearly 300 non-profit organizations in Spokane and Pend Oreille Counties. Since 2000, the Tribe has donated more than $17 million to charitable partners in a variety of areas, including social services, healthcare, education, arts & culture and the environment. Some of those organizations share their thoughts about the Tribe's positive impact below.
Meals on Wheels-Spokane, Washington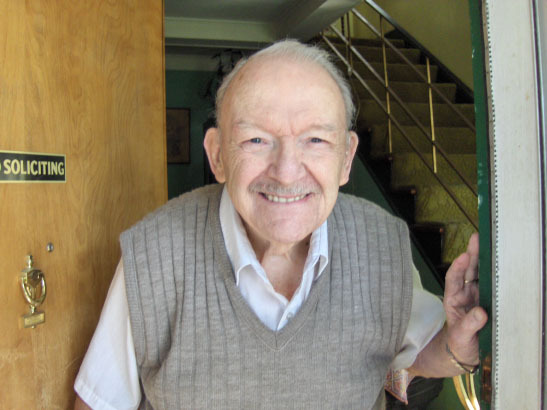 "We are humbled by the tremendous support that the Kalispel Tribe and Northern Quest Casino have extended to our seniors over the many years of our partnership. From donating over $101,600 (which equates to over 29,000 meals) to in-kind donations for our fundraisers, to having eloquent testimonials from your leaders, without your support we could not provide the services needed to allow elders to remain in their homes."-Mollie Dalpae, Executive Director
​Rypien Foundation-Spokane, Washington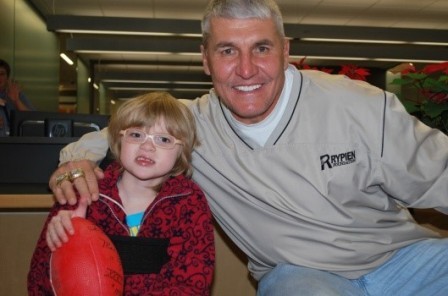 "As a premier provider of hope for local families battling childhood cancer, it is our goal to provide support for the whole family from the beginning of the journey to the end. Usually for cancer patients, the beginning of this trying ordeal starts at the front door of an emergency department. Parents arrive at these doors with their sick child and the child's siblings, in a crisis state - scared, anxious and fearing the worst. Then, those fears are confirmed when the worst case scenario becomes a tragic reality with a cancer diagnosis.

Because of the tremendous support we have received from the community, especially the ongoing support from the Kalispel Tribe of Indians and Northern Quest Resort & Casino, we were able to partner with Providence Sacred Heart Medical Center and Children's Hospital and provide them with a $3,000,000.00 gift to establish a new state-of-the-art emergency center for children and adults. The Rypien Foundation Children's Emergency Center features a completely separate waiting and treatment area for children."-Amber George, Program and Events Director
YWCA-Spokane, Washington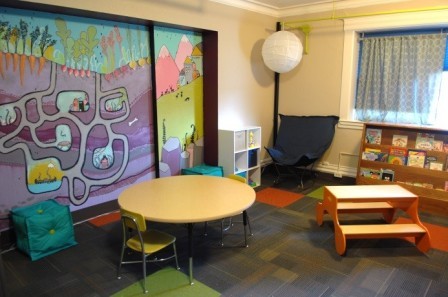 "The impact of the Kalispel Tribe of Indians charitable giving on the women and children served by the YWCA of Spokane has been extraordinary. Annually, the YWCA provides services to nearly 16,000 women and children experiencing domestic violence, homelessness and unemployment.

Our long-term partnership with the Tribe has enabled us to complete the main facility where our agency provides services, including the creation of a new home for the Spokane Family Justice Center. The Tribe's support was also key in helping us renovate our 100-year-old Safe Shelter for victims of domestic violence. The renovation created private, more autonomous living spaces, reducing the stress of communal living inherent in a shelter environment.
Most importantly the Tribe's on-going support has given us the ability to sustain the counseling, legal, shelter, and job-readiness services that so many women have come to rely on in moving from what is often the most traumatic moment in their life to a new life of hope, healing, and security."-Regina Malveaux, CEO
Cusick Food Bank-Cusick, Washington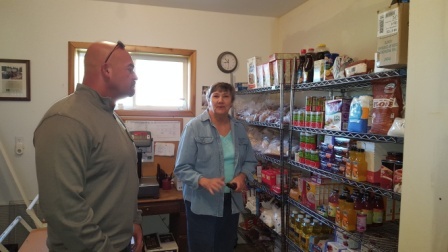 "In 2015, the food bank received funding from the Tribe to assist families in need in Cusick. The award enabled us to purchase a new large-capacity freezer, remodel the food staging area, purchase milk, and purchase hams for the Christmas boxes. The award also included gas cards to support trips into Spokane to pick up food donated by 2nd Harvest Food Bank. The food bank is volunteer-ran out of the basement of the Pend Oreille Bible Church and serves approximately 62 families each week. In March 2016 alone, we distributed more than 12,494 pounds of food."-Gloria Williams, Cusick Food Bank Director
Newport Hospital and Health Services Foundation-Newport, Washington
"The Kalispel Tribe Charitable Fund has assisted the Newport Hospital and Health Services Foundation in giving back to children in Pend Oreille County through the weekly Healthy Kids Snack Bags program. Since 2012, the Tribe's support for this program of $14,000 has provided well over 2,300 of the weekly snack bags for more than 190 children! Children receive three healthy snacks a day for seven days each week. That's a healthy grain, a protein, a whole fresh fruit, and a container of 100% fruit juice for every day of the week. This program is unique because it provides more than just one weekends' worth of food like other snack programs. The teachers and counselors at each school determine who receives the snack bags and consider a variety of factors when deciding which child might need the extra food.
Due to successful fundraising, the NHHS Foundation provides snack bags to elementary school children in Newport, Oldtown, Priest River, Priest Lake, the Kalispel Career Training Center, and Cusick. Since the Foundation expanded the deliveries, the overall fundraising goal has been sustainability. Support from Tribe has also earned the Foundation grant application credibility, resulting in additional funding from other grantors. The Kalispel Tribe is a respected key partner in Pend Oreille County and truly demonstrates kindness and generosity in their daily interactions, at local community gatherings, and within business relationships." -Jenny Smith, Marketing and Foundation Director