Kalispel Resident Fish Project-Habitat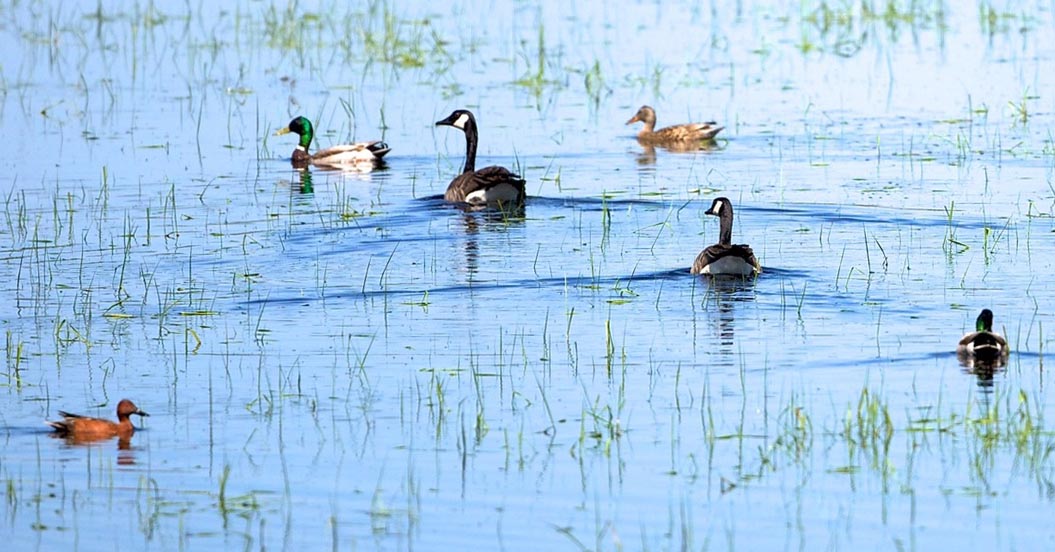 The Kalispel Resident Fish Project-Habitat (NWPPC Program Measure 10.8B.14-16, 18 and 19) was designed to assess and determine the habitat conditions in Pend Oreille River tributaries that limit native bull trout and cutthroat trout populations. Based on the assessments, recommendations are made to enhance measures that will increase the quality and quantity of habitat for native salmonids. All enhancement measure sites are subjected to an intensive pre-assessment of habitat and fish populations. This data is then used to determine the most benefit to habitat conditions. Enhancement measures include riparian fencing, in-stream habaitat enhancement and bank stabilizaiton. Please view our annual reports on our reports page.
Goose Creek Channel Restoration
In 2007, the Tribe purchased 620 acres of land in Big Meadows, near Priest Lake, ID. An additional neighboring 150 acres was purchased in 2010. Goose Creek bisects Big Meadows prior to its confluence with the Upper West Branch of the Priest River. Previous management of the land included channelizing and dredging portions of Goose Creek in an effort to drain the meadow and create better agricultural land. As a result, much of Goose Creek exhibits significantly reduced channel length, lateral and vertical instability, reduced habitat quality, and poor riparian vegetation. Channelization and subsequent vertical erosion have lowered the groundwater table and converted the formerly wet meadow into upland pasture. 
The Kalispel Tribe has established a goal of restoring aquatic, riparian, and wetland habitats within Big Meadows by restoring goose Creek to its historic bed elevation prior to anthropegenic alterations through channel reconstruction. In order to prevent further invasion of nonative fish in the watershed, a barrier was constructed in 2011 at the downstream extent of the project area. Big Meadows will be protected in perpetuity by the Kalispel Tribe through a long term conservation management plan.
Pend Oreille River Initiative
This project supports implementing larger-scale projects to improve local watershed health and ecosystem conditions and function within the Pend Oreille subbasin, consistent with the NPCC Sub-Basin Plan. The Kalispel Tribe has a history of matching & leveraging funds from various sources (e.g. SRFB, DOE, DOT, BIA, USFS) to implement large scale watershed projects. Land management and watershed restoration will be based upon the jointly-developed objectives and expected performance outcomes.