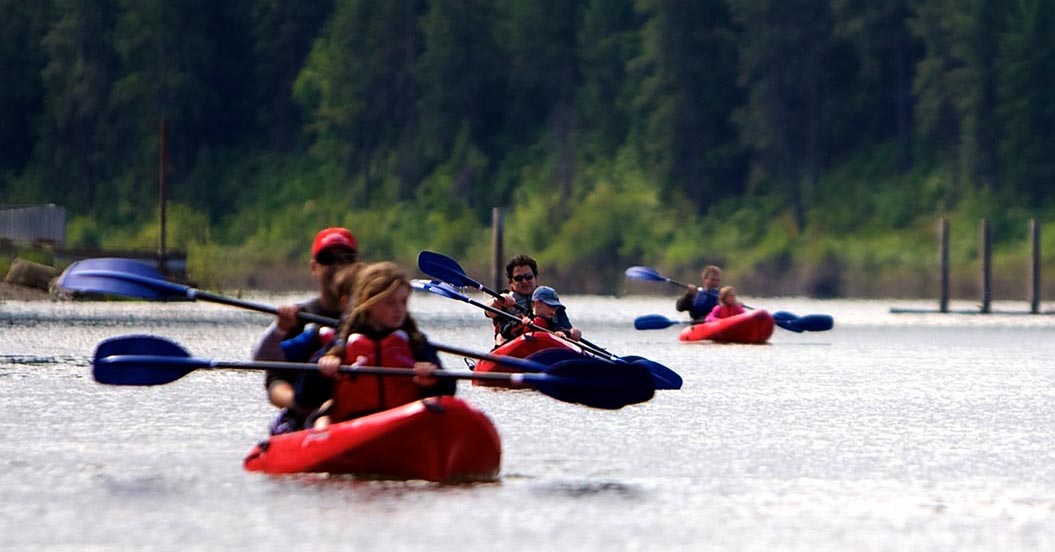 Sense of Place
The Sense of Place program is a partnership between the Kalispel Natural Resources Department (KNRD) and the Pend Oreille County Cooperative Extension. The program produces a regular newsletter and an educational series seeking to strengthen landowner's understanding of, and connection to, the local ecosystem. Sense of Place aims to promote responsible and sustainable stewardship of land and aquatic resources in the lower Pend Oreille Valley.
The program's goals are consistent with the Kalispel Tribe's Non-Point Source Assessment Report and Non-Point Source Management Program. The Management Program states: "Public participation and education are critical to Management Program implementation."
For more information on the Sense of Place program or to view issues of the newsletter, visit www.diggings.org.
The Pend Oreille River Water Trail covers 70 miles of the Pend Oreille River. The Water Trail begins in Oldtown, ID, then follows the river north through Pend Oreille County, in Northeastern Washington, all the way up to Boundary Dam, just one mile shy of Southeastern British Columbia, Canada. The Water Trail Committee is continuing to develop the Pend Oreille River Water Trail. In July 2011 a draft Concept Plan was completed, which will serve as a long-range planning tool to promote and develop the Water Trail. Find more information on the water trail at pendoreilleriver.com.