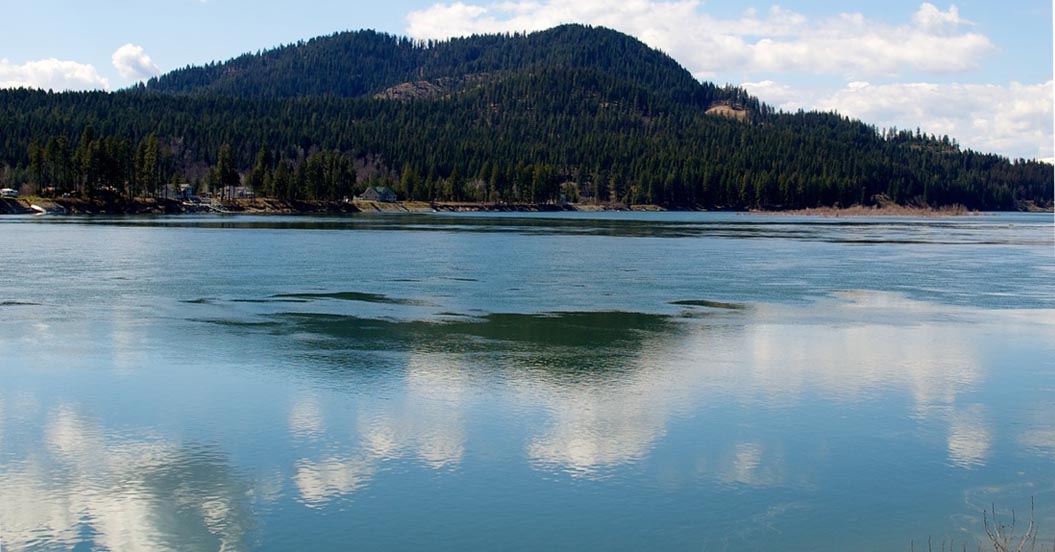 ​PUBLIC REVIEW OF KALISPEL WATER QUALITY STANDARDS REVISIONS
Documents for review below.
Kalispel-Water-Quality-Stds-Public-Reveiw-Draft

Summary-of-Basis-2016-Revisions-of-Kalispel-Water-Quality-Stds

Hard copies of the documents are also available for review at the Kalispel Tribal Headquarters and the Newport Public Library. Written comments may be submitted via email at WQstandards@Kalispeltribe.com or mailed no later than March 15, 2016, to:

Kalispel Tribe of Indians
Attn: Ken Merrill
PO Box 39
Usk, WA 99180-0039
A public hearing will also be held to provide an opportunity to give verbal testimony on March 14th at 5:30 PM at the Kalispel Tribe of Indians' Camas Center for Community Wellness, 1821 LeClerc Rd N, Cusick, WA. An open house will be held one hour prior to the Public Hearing to allow an opportunity for questions about the proposed revisions to the Water Quality Standards.
Water Quality Monitoring
The Kalispel Natural Resources Division (KNRD) uses physical, chemical and biological measurements to assess water quality and watershed conditions in selected Pend Oreille River tributaries. Physical indicators include stream flow and geomorphic measurements. Standard chemical measurements include pH balance, conductivity, dissolved oxygen and temperature. Bacteriological analysis and seasonal macro invertebrate surveys are a few of the biological tests used. Results are then analyzed and summarized.
The Kalispel Quality Assurance Project Plan (QAPP) details the monitoring and assurance procedures.
The Kalispel Tribe Water Quality Monitoring Strategy is a document which details our plan for monitoring surface waters in and around the Reservation.
Access the Environmental Protection Agency (EPA) website for information regarding environmental and watershed data. The site features a data exchange site (WQX) warehouse, and the Storet (storage and retrieval) database. Information is stored and accessed by federal, state, and tribal agencies, as well as conservation districts, and volunteer groups. Search records by monitoring site, by record types, by Hydraulic Unit (HUC) Codes or by State and County record. Visit the Environmental Protection Agency website at epa.gov
Water quality monitoring data from 2002-2009 is available through the database link on the web enabled database page.
Watershed Restoration and Protection
In the Clean Water Act Reauthorization of 1987, Congress established Section 319, which seeks to control non-point source pollution that is generally defined as pollution to a water body originating from a diffuse or "non-point" source as opposed to pollution to a water body delivered from a point source such as the end of a pipe. The Environmental Protection Agency (EPA) explains non-point source pollution as "caused by rainfall or snowmelt moving over and through the ground and carrying natural and human-made pollutants into lakes, rivers, streams, wetlands, estuaries, other coastal waters, and ground water. Atmospheric deposition and hydrologic modification are also sources of non-point pollution."
States and authorized Tribes are eligible to run Non-Point Source Pollution Management Programs. In January 2000, the Kalispel Tribe submitted a Treatment as a State (TAS) application to EPA for authorization to run such a program. TAS status was granted in March 2000. The section 319 TAS application includes the Tribe's Non-Point Source Assessment Report and Non-Point Source Management Plan.
The Kalispel Tribe uses section 319 funds primarily to stabilize reservation shorelines that are eroding due to increased water surface elevation following impoundment of the Pend Oreille River and to help fund the "Sense of Place" education and stewardship program.