Introduction
Welcome to the Tribal Forest Protection Act Sxʷuytn (Trail) project web page. This page will be used to help disseminate information regarding this project. We will be holding a series of public meetings at the Camas Center on the following dates:
March 21st 6-8pm (Recreation)
April 18th 5:30-8pm (Vegetation Management/Fire Ecology/Forest Health)
May 16th 6-8pm (Aquatics/Hydro)
June 20th 6-8pm (Wildlife/Vegetation Management)
July 18th 6-8pm (Cultural Resources and Invasive Species/Sensitive Plants
These meetings will be an opportunity for you to get more information about the project and the project area. This will also be an opportunity for you to provide information to the specialist that are working on the environmental review documents.
Check out the Introduction Letter below and do not hesitate to contact Mike Lithgow at mlithgow@kalispeltribe.com or (509) 447-7435.
---
TFPA Project Boundary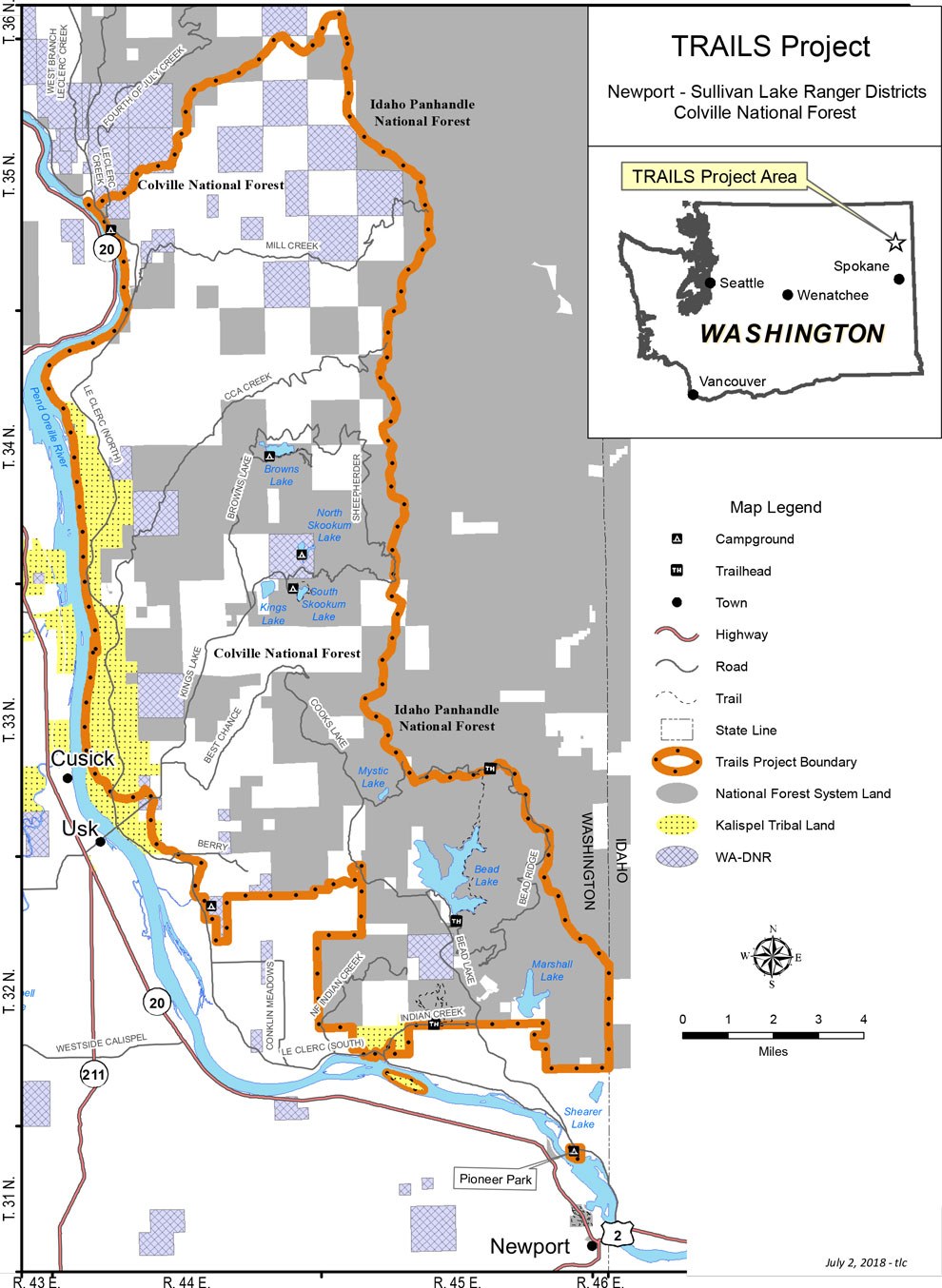 ---
Trail Past Activities Map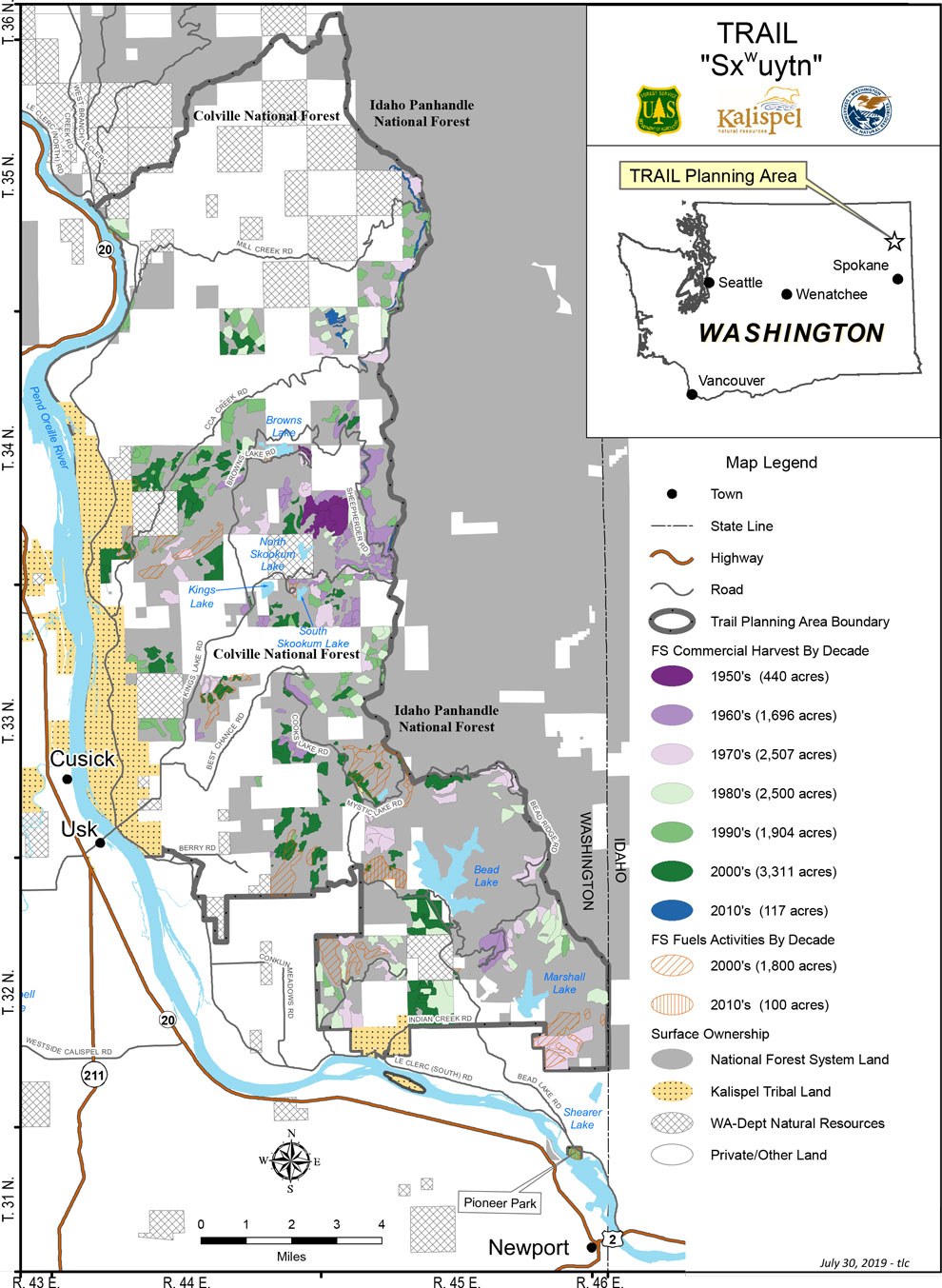 ---
Fire History (1889-2015)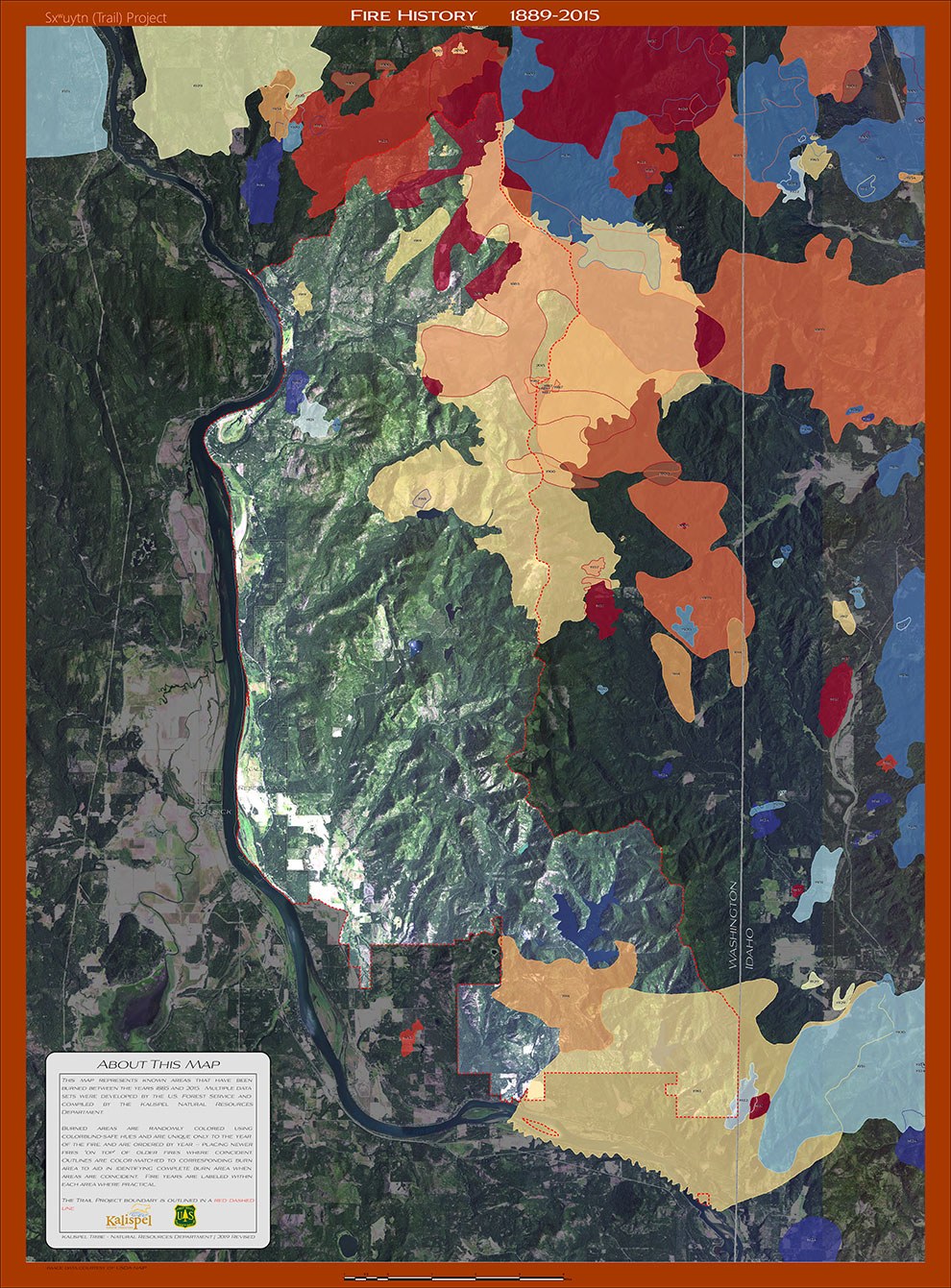 ---