Join us for the Tree of Healing Conference!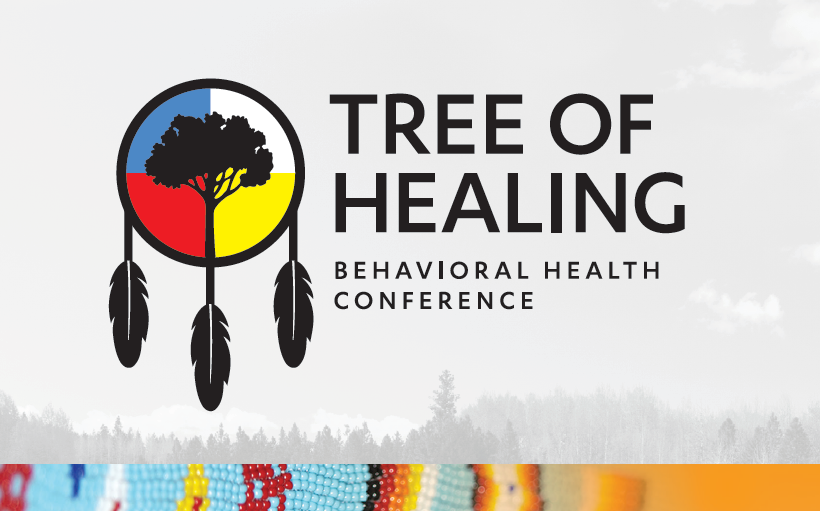 October 24 - 26, 2018, at Northern Quest Resort and Casino
Conference highlights:
Complimentary breakfast and lunch included
23 keynote speakers and breakout sessions
21 CEUs with culturtural competency
Expert local, national and international presenters speaking on timely, topical and targeted subjects
Register today!
Early bird special:  $250 for all three days.
Hotel group rates available at Northern Quest Resort & Casino. Guests can make reservations at Northern Quest Resort by calling 877.871.6722 and requesting the rate for Tree of Healing.
Northern Quest Resort & Casino is located at: 100 N. Hayford Road, Airway Heights, WA 99001
Meet our Presenters
Meet the Tree of Healing presenters who are expert local, national and international professionals speaking on timely, topical and targeted subjects.
Phil Diaz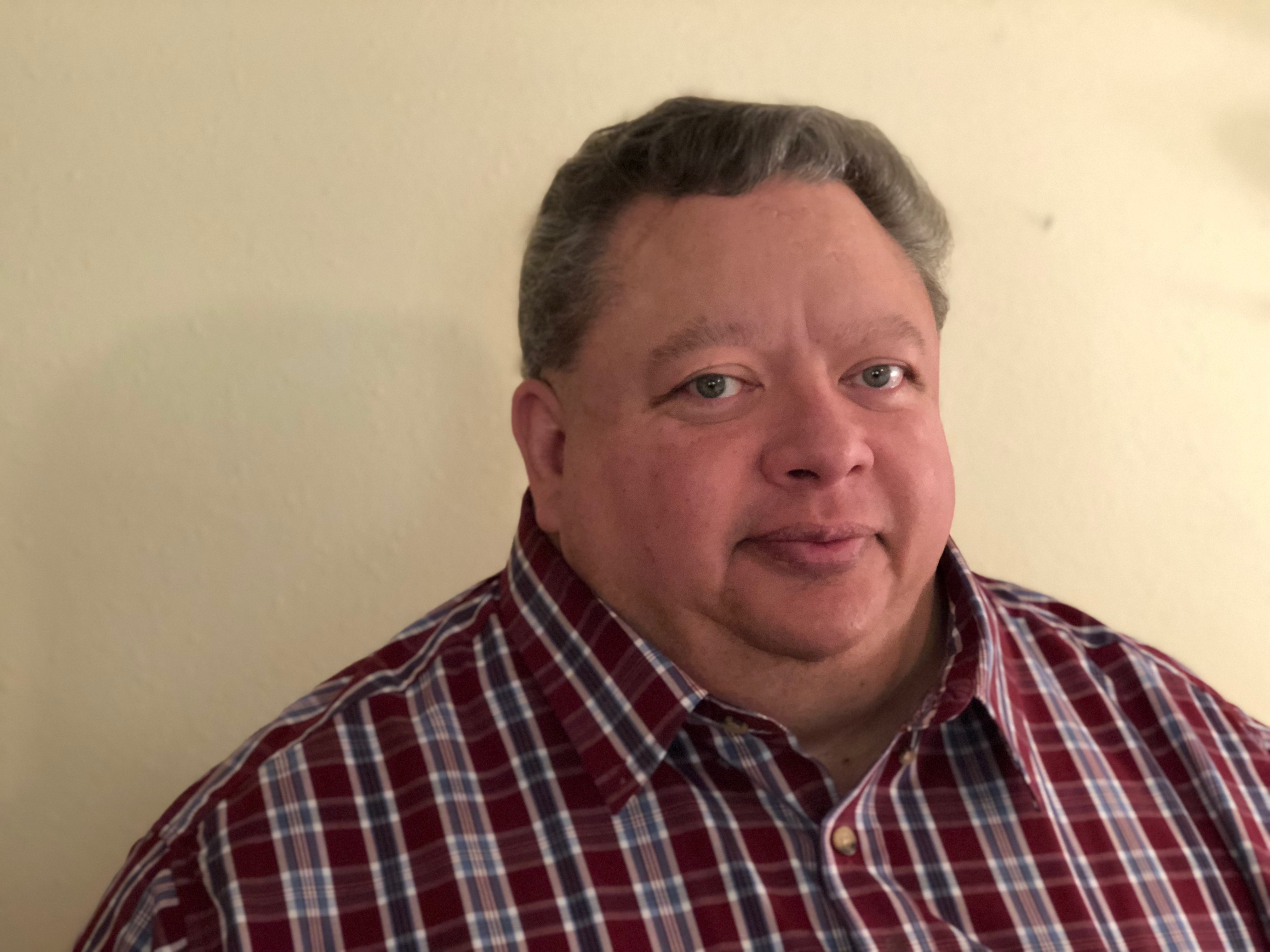 Dr. Phil Diaz is a much sought after speaker who brings over 30 years' clinical experience to life in his presentations. His cognates include Clinical Neuropsychology, School Psychology, Human Development, counseling, and measurement. He serves the Developmental Disabilities Administration as the Clinical Director. His trainings receive high marks from audiences with topics like: "Anatomy of a Meltdown;" "Behavioral Ecology;" "Functional Assessment;" "Positive Behavior Support;" "Data Analysis;" and "Behavioral Phenotypes of Specific Genetic Disorders." Dr. Diaz is also a much sought consultant for designing services for populations with special needs.
Lois Ellen Frank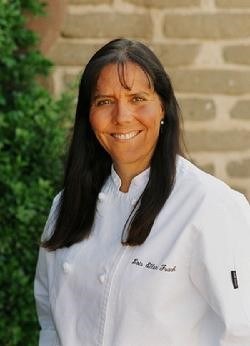 Native American with a modern twist
A Santa Fe, New Mexico based chef, author, Native foods historian and photographer Lois Ellen Frank was born in New York City and raised on Long Island, New York with her father's side of the family. She is from the Kiowa Nation on her mother's side and Sephardic on her father's side. Her first career experiences were as a professional cook and organic gardener.  
  
Lois has spent over 25 years documenting foods and life ways of Native American tribes from the Southwest. This lengthy immersion in Native American communities culminated in her book, Foods of the Southwest Indian Nations, featuring traditional and contemporary recipes. It won the James Beard Award in the Americana category and was the first Native American book to win the award. She has worked with world-renowned chefs, scientists and academicians and collaborated with them to publish many culinary posters and cookbooks. She has worked with National and International advertising agencies as well as many editorial clients as a chef and a photographer.
  
Lois received her Ph.D. from the University of New Mexico in Culinary Anthropology in July 2011. Her dissertation entitled The Discourse and Practice of Native American Cuisine: Native American Chefs and Native American Cooks in Contemporary Southwest Kitchens, will also be one of her next books, tentatively entitled The Turquoise Plate. She received her Master of Arts in Cultural Anthropology in May, 1999 where she focused on the importance of corn as a common thread to all Indigenous tribes throughout the Americas. 
In October of 2011, Dr. Frank was awarded the Krider Prize for Creativity by the UCDA Foundation, University and College Designers Association, which honors creativity in an individual or organization at their annual conference held this year in Phoenix, Arizona. 
She continues to be involved in research on foods, including medicinal and spiritual plants, as well as working on projects focusing on the importance of traditional foods amongst Indigenous Peoples throughout the Americas, as sustenance and their uses ritually. Her Ph.D. thesis examines contemporary Southwestern Chefs using indigenous ingredients in their cooking and how this is representational of their own identities. She worked with Native American & Non-Native chefs that combine traditional ingredients with contemporary techniques. A big part of her dissertation work included the senses, the ethno-aesthtics of food and food presentation, and food as an integral part of local identities. She continues to use her strong photographic background with her learned academic knowledge to publish books, museum exhibitions, and papers on this subject.
Chef Frank is a featured cooking instructor at the Santa Fe School of Cooking where she teaches about Native American foods of the Southwest.  Guest Chef appearances have taken her to many famous restaurants around the country where she, with Native Chef Walter Whitewater (Diné) have prepared delicious menus from the foods she has studied. She continues to teach about foods as a guest chef, lecturer, and instructor Nationally. 
Dr. Frank is an adjunct professor at the Institute of American Indian Arts (IAIA), in Santa Fe, New Mexico where she teaches a four credit science class on the Indigenous Concepts of Native American Food, from a curriculum that she developed.
Dr. Frank has appeared in several TV Shows including, "Southwest Cooking with Bobby Flay" Food TV Network, a segment entitled cooking with Native American Foods produced by Kashi, and released two public education DVD's as part of the Food for Life program with the Physician's Committee for Responsible Medicine (PCRM) using Plant Based Ancestral Native American ingredients for healthy Native American cooking entitled "The Power to Heal Diabetes: Food for Life in Indian Country"
Dr. Frank has written food articles for New Mexico Magazine, Guest Life New Mexico, Edible Santa Fe, Aboriginal Voices,Vegetarian Times Magazine, to name a few, on foods of the Southwest and Native American foods of the region. In many of the published pieces she has been the photographer as well as the author and the chef. She was the project coordinator for an event at the Indian Pueblo Cultural Center, entitled, Connecting Communities: Native Foods and Wellness.
Chef Frank started a Native American Catering and Food Company named Red Mesa Cuisine. Red Mesa cooks for private events, parties, weddings, corporate meetings and gallery openings as well as Native events and organizations all over the United States. Red Mesa combines Native American Culture and Cuisine by providing patrons with the history of the foods from the Southwest Indian Nations where she along with Chef Walter Whitewater (Dine) give patrons a unique fine-dining experience unlike anything anywhere in the state. Chef Frank has worked with the Cultural Convergence (TCC), American Indian Science and Engineering Society (AISES), the Tohono O'odham Community Action group (TOCA), the Center for Sustainable Environments at the University of Northern Arizona University (CSE), the Cultural Conservancy in San Francisco, the California Indian Basket weavers Association (CIBA), Museum of Natural History in New York, The Grand Canyon Trust, Bioneers, The Global Center for Cultural Exchange (GEEC), and The New Mexico Community Foundation and opened the exhibit Totems to Turquoise at the Southwest Museum in Los Angeles. Corporate Clients include the Sysco Board of Directors, Seed Savors Board of Directors, Women in Business, as well as The Garden Club of Portland, Kiva Fine Art Gallery and many others.
Chef Frank along with Chef Whitewater taught a series of cooking classes at the Indian Pueblo Cultural Center (IPCC), the Institute of American Indian Arts (IAIA), on Healthy Native American Foods and cooking sponsored by PCRM and taught a Native American Kids Camp for the Santa Fe Public Schools.
In addition, Dr. Frank was the keynote speaker at FUZE SW in September of 2014, she presented at the American Indian Institute (AII), Native Women and Men's Wellness Conference in conjunction with the University of Oklahoma in Albuquerque, New Mexico and at the American Association of Diabetes Educator's (AADE) in Las Vegas, Nevada entitled " Ancestral Diets for Modern-Day Native Americans: Reclaiming Health and Healing Diabetes. Dr. Frank was of the featured speakers with Chef Whitewater at the Quecham Tribe's first Health and Wellness Conference in Yuma, Arizona. The two chef's traveled to Guam as part of the Guam's humanities council's project I Tano yan O Tasi, Land and Sea - Ecological Literacy on the U.S. Pacific of Guam  and cooked for one of their featured events entitled Eat Your Heritage 20th Anniversary Gala Dinner as part of the council's aim to promote a healthier lifestyle by eating local foods which the chefs cooked with other local Chamorro chefs.
They traveled to the Ukraine in 2013 and to the United Kingdom in 2015 as culinary ambassadors with the U.S. Embassy. As culinary diplomats they help educate on the ancestral Native American cuisine foods and promote the foods of the Americas.
She has been the subject of many articles on foods, chefs, and authors of the Southwest and continues to be active in all aspects of her career. Her research and documentation in written, photographic, and food form includes the agricultural, culinary, mythological, and socioeconomic uses of foods & plants amongst various indigenous peoples all over the Americas.  She continues to be actively involved in her photographic career working with a diverse group of clients as well as pursuing her academic knowledge and teaching about foods of the Americas.   
Jermaine Galloway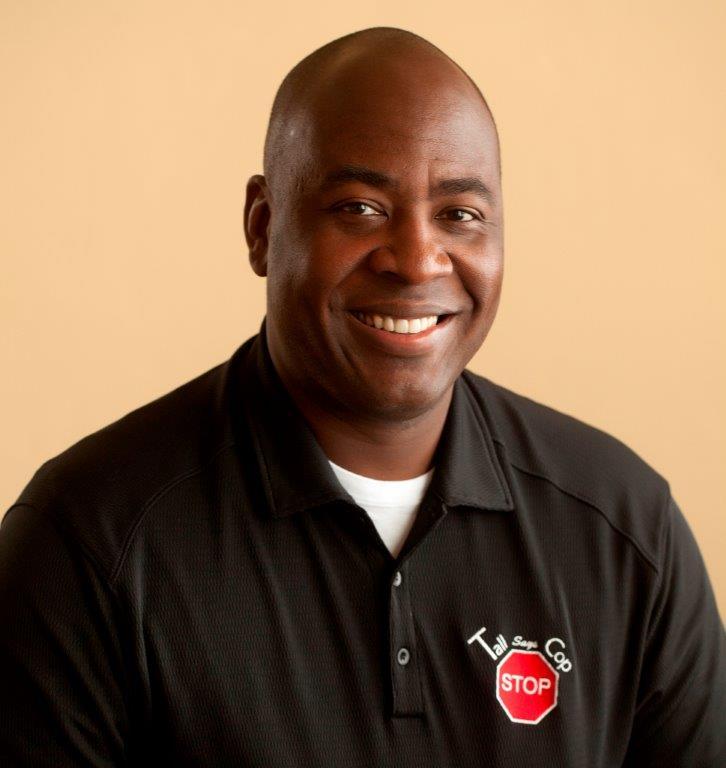 Officer Jermaine Galloway is a nationally and internationally recognized presenter, a four time national award winner, and an international award winner.  Galloway is a national expert in alcohol and drug trends and is a resource for those involved with prevention, education and enforcement.  Officer Galloway began his Idaho law enforcement career in 1997 and has more than 20 years' experience in alcohol and drug education, enforcement and prevention.  Officer Galloway currently dedicates thousands of hours to community scans, research and substance abuse identification in large and rural communities across the country.
Officer Galloway currently provides nationwide training to coalition members, law enforcement, educators, youth, counselors, probation, treatment, health professionals, judges, university officials, and community members.  Over the last three years, Officer Galloway has trained more than 120,000 people nationally and internationally.  Once in a specific community, Officer Galloway frequently conducts a community scan – working his way through several of the local alcohol & drug promotion retail locations.  He also interviews hundreds of individuals at various festivals, events and retail locations.  Galloway trains on several different alcohol and drug topics, including: drug trends, alcohol and energy drinks, underage drinking, e-cigarettes & vaping, synthetic drugs, marijuana concentrates / dabbing, marijuana extraction labs, EDM events, inhalants, party patrols, fake ID's, party drugs, over-the-counter drugs, cough medicines, herbal drugs, designer drugs, physical signs and symptoms, the influence of drug legalization, marijuana edibles, stash compartments, drug concealment methods, alcohol and drug clothing, logos, and identifiers.  
Officer Galloway created his own alcohol and substance abuse prevention and identification program called the "You Can't Stop What You Don't Know" program.  Officer Galloway provides (and purchased) over 150 visual aids for attendees to view, hold and become familiar with throughout each presentation. 
Along with creating and starting two non-profit organizations, Officer Galloway was a past Vice President of an alcohol and drug free prevention coalition in Idaho and sits on the Idaho statewide impaired driving prevention and enforcement task force.  Officer Galloway is a past board member of the National Liquor Law Enforcement Association (NLLEA). Officer Galloway has had articles published (in-print and online) in American Police Beat Magazine, Campus Safety Magazine and many local newspapers during on-site presentations.  In addition to other media stories, webinars and interviews, in 2011, Officer Galloway was highlighted in a national video, produced by Human Relations Media, about the harms of "Spice - the Synthetic Marijuana." 
In 2007, Officer Galloway created the Northwest Alcohol & Substance Abuse Conference.  This bi-annual, nationally recognized substance abuse prevention conference has quickly grown, drawing attendees from over 35 different states and multiple countries. 
National and International Awards & Certifications:
In 2009, Officer Galloway received the national underage drinking law enforcement officer of the year award from the OJJDP (Officer of Juvenile Justice and Delinquency Prevention) for his efforts and strategies in underage drinking education and enforcement. 
In 2010, Officer Galloway received the national "Mickey Sadoff" underage drinking prevention award from MADD (Mothers Against Drunk Driving) for his efforts in education and enforcement. 
In 2015, Officer Galloway received the national and international award from AAMVA (American Association of Motor Vehicle Administrators) for his efforts in Fake ID identification, education and enforcement.
In 2015, "The 10-10 Zone" program (and Boise City Ordinance) that Officer Galloway helped to create, won a national award from the National Liquor Law Enforcement Association (NLLEA).
In 2015, Officer Galloway's program, "You Can't Stop What You Don't Know", was highlighted in the recently released book "Clearing the Haze" Helping Families Face Teen Addiction, by Dr. Christian Thurstone and Christine Tatum.
In 2017, Officer Galloway received the Enrique S. Camarena Award from the National Elks Drug Awareness Program. This is a great honor as this award was created in honor of Enrique Camarena - a DEA agent who lost his life while enforcing drug laws. (The national Red Ribbon drug awareness week in October was created in honor of Agent Camarena.) 
Officer Galloway is also an Idaho POST certified instructor and holds a BA from the University of San Francisco. 
As an officer at the Boise Police Department, Officer Galloway traveled and worked as a team liaison / security for the Boise State University Football team. This position took him to multiple bowl games, including standing on the sidelines for the historic 2007 Fiesta bowl win against Oklahoma. 
As a national figure in alcohol related education and programs, Officer Galloway helped to create Boise city ordinances, including: a fake ID ordinance, an underage drinking social host ordinance, and a fake ID collection program.  Officer Galloway coordinated over 250 enforcement patrols and hundreds of local trainings.  Officer Galloway's enforcement programs and patrols resulted in several thousand alcohol and drug related citations, including underage drinking and providing alcohol to a minor.  Due to the successful coordination and execution of Officer Galloway's education and enforcement patrols, there was a multi-year decrease of underage alcohol related violations throughout the city of Boise.
Patrisia Gonzales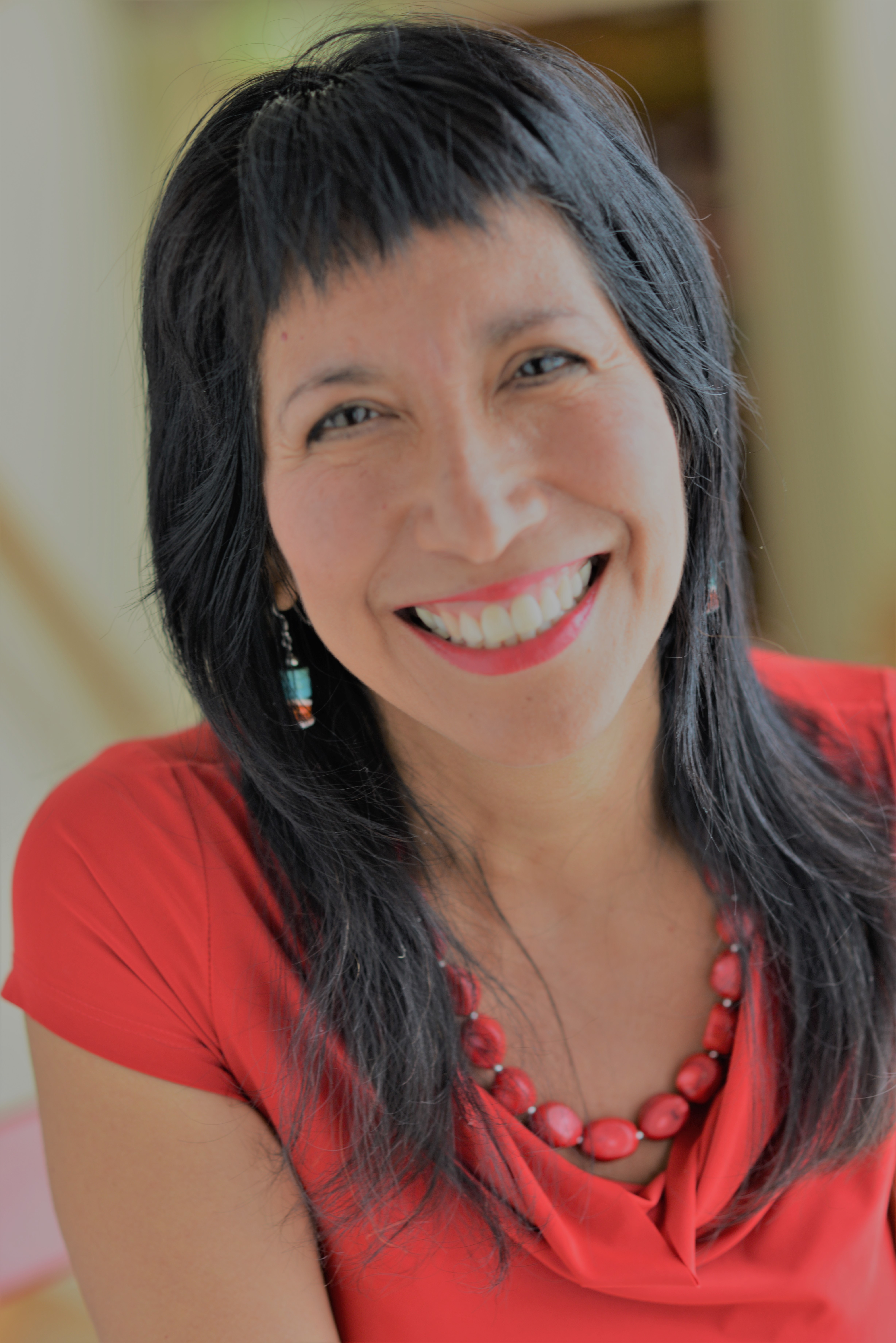 Dr. Patrisia Gonzales is the granddaughter and daughter of Kickapoo, Comanche, and Macehual peoples. Her family migrated back and forth between the United States and Mexico and were sheep herders, miners, migrant workers, janitors, carpenters, builders, seamstresses, and people who made a living from their hands.
She descends from three generations of traditional healers who were midwives, herbalists, bonesetters, and medicine keepers who did ceremonial medicine. She is a carrier of her grandparents' lineage and has apprenticed with Nahua traditional healers in Mexico for three decades. 
She is a traditional birth attendant and in a traditional practice has worked with cancer patients, trauma survivors and Indigenous peoples in an Indigenous clinic setting. She has created formulas for inflammation, coldness, to improve the pulse of life, deep immunity, nerve and muscle pain, nervousness, embedded imbalances, and vulnerable life force and medicine teas for use in prayer. 
She teaches beginning and advanced courses about Traditional Indigenous Medicine at the University of Arizona and is one of the few scholars with an expertise in Mesoamerican and American Indian traditional medicine-ways. She is the author of five books, including Red Medicine: Traditional Indigenous Rites of Birthing and Healing (University of Arizona Press 2012) and Traditional Indian Medicine: American Indian Wellness (Kendall Hunt 2016). The e-book is the first textbook on Traditional Indian Medicine and contains a curriculum she teaches with links to videos, readings and websites: https://he.kendallhunt.com/.
Carolyn Hartness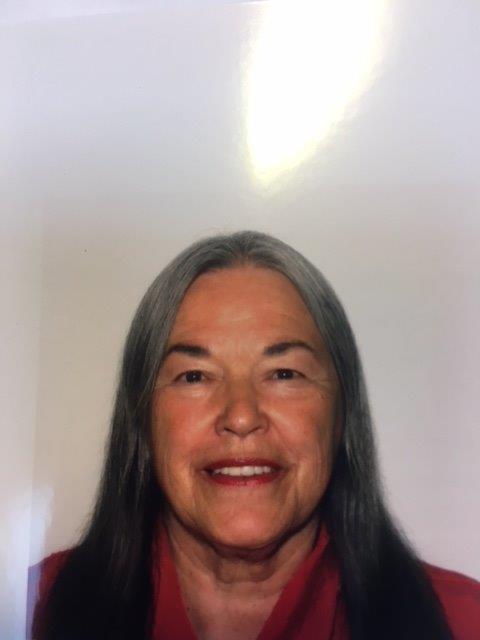 Carolyn is Eastern Band Cherokee and Norwegian.  As a fetal alcohol spectrum disorders (F.A.S.D.) consultant and educator since 1991, Carolyn works extensively with diverse communities, tribes and nations in the U.S., including Alaska and Hawaii.  She works extensively in Canada, including the Yukon Territory and has presented and consulted internationally in New Zealand, Norway and several projects in Australia.  Her areas of interest are cultural and spiritual practices as healing tools for communities in the context of a collaborative circle of care model. 
Carolyn provides education, consultation, and strategic planning to address fetal alcohol spectrum disorders and cultural interventions.  She also works in collaboration with federal, state, local and university programs and offices.  She has been a trainer with the FASD Center for Excellence and a member of SAMHSA's American Indian/Alaska Native/Native Hawaiian Expert Panel. She has also worked with the Governor's Office of Indian Affairs and Washington State's Division of Alcohol and Substance Abuse as a project specialist assisting tribes in the state of Washington on substance abuse issues and F.A.S.D.  
Carolyn is and has been on several state and regional committees and workgroups focusing on fetal alcohol spectrum disorders, including the Governor's Council on Substance Abuse and the state Fetal Alcohol Syndrome Interagency Work Group at the state level and is a member of Count on Kitsap, a county coalition of community members organized to prevent youth substance abuse.  She worked on an F.A.S. CDC grant with the King County Public Health Department for eight years, providing education on F.A.S.D.  She also works with Indian Child Welfare and Child Protective Teams.  She was a member and chair of one of Washington's Local Indian Child Welfare Advisory Committees for over a decade.  She was chair of the Family Leadership Fund which gave grants to community based programs. 
She co-created and co-authored an award winning series of videos, CD-ROMS and books on FASD, "Journey Through the Healing Circle", with Dr. Robin LaDue, which was nominated for an Emmy, has won many awards and is printed in several languages.  The series has been used to help educate teachers, families and children and providers about the reality of having an FASD.  She has written a training manual on FASD, "Alcohol and The Fetus", and "Through the Eyes of the Innocent" for Western Australia.  She was the keynote speaker for the first Indian Education Summit.  She assists in creating "collaborative circles of care" required to best meet the needs of individuals, families, teachers and other community members involved in the life of someone affected by alcohol exposure in utero.  
Carolyn conducts workshops on cultural diversity and wellness and works with clients privately.
Kristen Kishel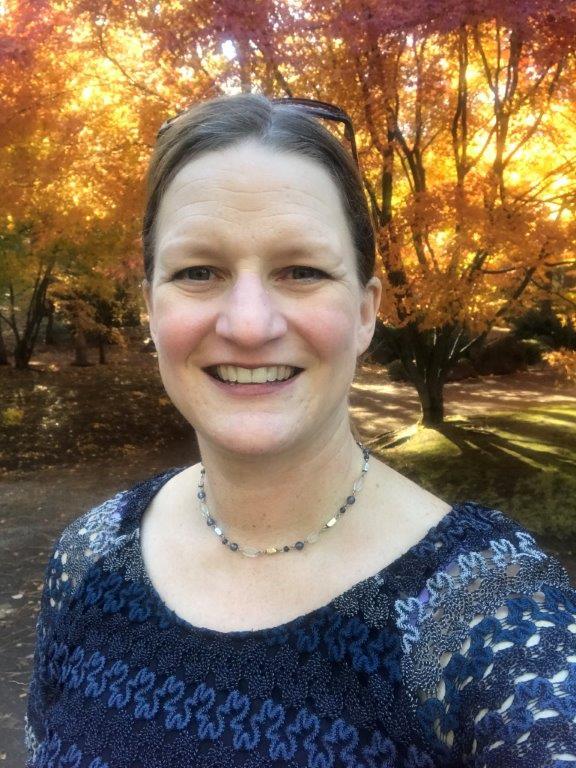 Dr. Kishel is a licensed clinical psychologist who earned her PhD from the University of Toledo in 2002. She has an extensive background in community mental health with specialties in trauma, resilience, developmental disabilities, and critical incident stress management, among others, who has been a field psychologist with the Developmental Disabilities Administration since 2013. Dr. Kishel provides training for mental health providers (therapists, case managers, nurses, psychiatrists/ARNPs, peer support providers), direct care staff, supported living providers, DDA case resource managers, employment specialists, teachers, firefighters, police officers, and paramedics, among others. Her philosophy is that whether the people in the audience have a GED or a PhD, they should leave with not just greater understanding, but with practical strategies that they can apply immediately in their professional and personal lives. 
Carol LaRue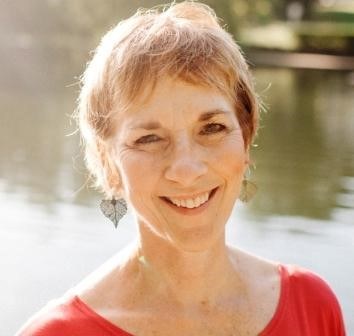 Carol LaRue is a licensed occupational therapist, international speaker and trainer, integrative wellness coach and author of the book, The Art of Self-Health, Creating Total Well-Being from the Inside Out.  She is founder of LifeCentrics LLC and creator of the Model for Integrative Well –Being. Her training and practice in the health and wellness field spans over 30 years and includes experience in providing various forms of mindful exercise and movement, stress management education and training, individual and organizational wellness coaching and training, and facilitating group retreats and workshops focusing on resilience and enjoyment of life.  Her vast experience as a senior corporate healthcare manager provides her with compassionate understanding of the stress and challenges facing innovative and expanding organizations and businesses today.
Carol's signature STRESSCARE Mastery ™and Mentor Training and certification program serves professionals and organizations in preventing burnout, overwhelm, physical, mental and emotional fatigue, lost time and turnover by training professionals in simple practices for effective management of stress.  Her programs and trainings, including her Activating Your Potential™ for personal empowerment and leadership, are committed to improving quality of life, quality of service, and quality of business.
Carol expresses her passion by assisting groups and individuals in fully realizing and appreciating their innate self-health potential through experiential education, practical guidance and coaching, personal empowerment, movement, and authentic self-expression.  In her navigation through several personal losses and health challenges, Carol "walks her talk" by creating balance, joy and meaning while teaching and helping others do the same in their unique lives.  Carol brings an honest sense of grounding and "real life practicality" into all of her teaching and coaching.
Her delight is in guiding both individuals and organizations in creating resilience to the stresses of life while increasing energy, effectiveness, enjoyment and ease! 
Trevor Millar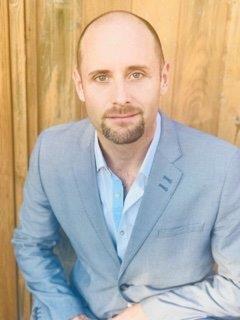 Trevor Millar is a social-entrepreneur and owner of Liberty Root Therapy Ltd., serving those called to experience the healing properties of African plant medicine Tabernanthe Iboga and its derivatives. Iboga is a powerful psychedelic and an exceptional addiction interrupter; recent discoveries show it's also excellent for treating Parkinson's Disease and perhaps other neurological disorders. Trevor's interests extend into psychedelics as evolutionary tools and practical life-enhancers and has a passion for helping the Downtown Eastside of Vancouver, spearheading projects that benefit the residents of that neighborhood. Trevor is also the Executive Director of the Global Ibogaine Therapy Alliance.  
Jeff Marotta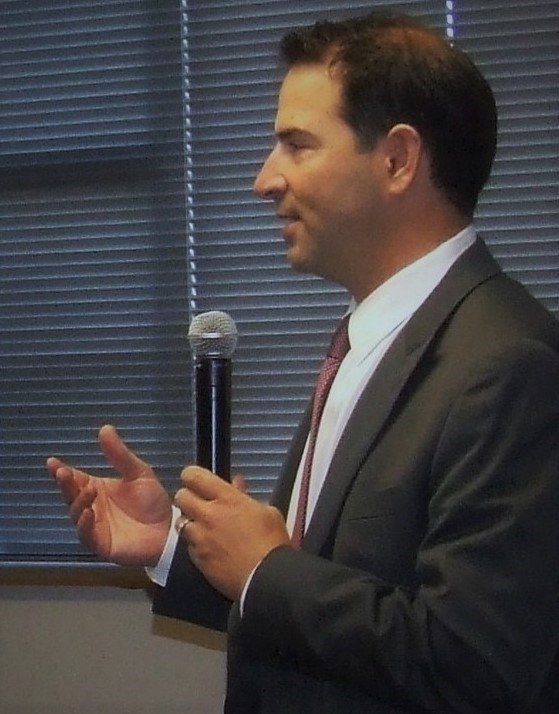 Dr. Marotta has over 20 years in the field of problem gambling. Prior to developing a specialization as an addiction professional, Dr. Marotta's training as a clinical psychologist focused on treating older adults including completing a geropsychology internship at the Portland Veterans Administration Medical Center. During his years as an addiction professional he has treated numerous older adults with gambling disorders and has provided numerous professional presentations on the topic.
James Pakootas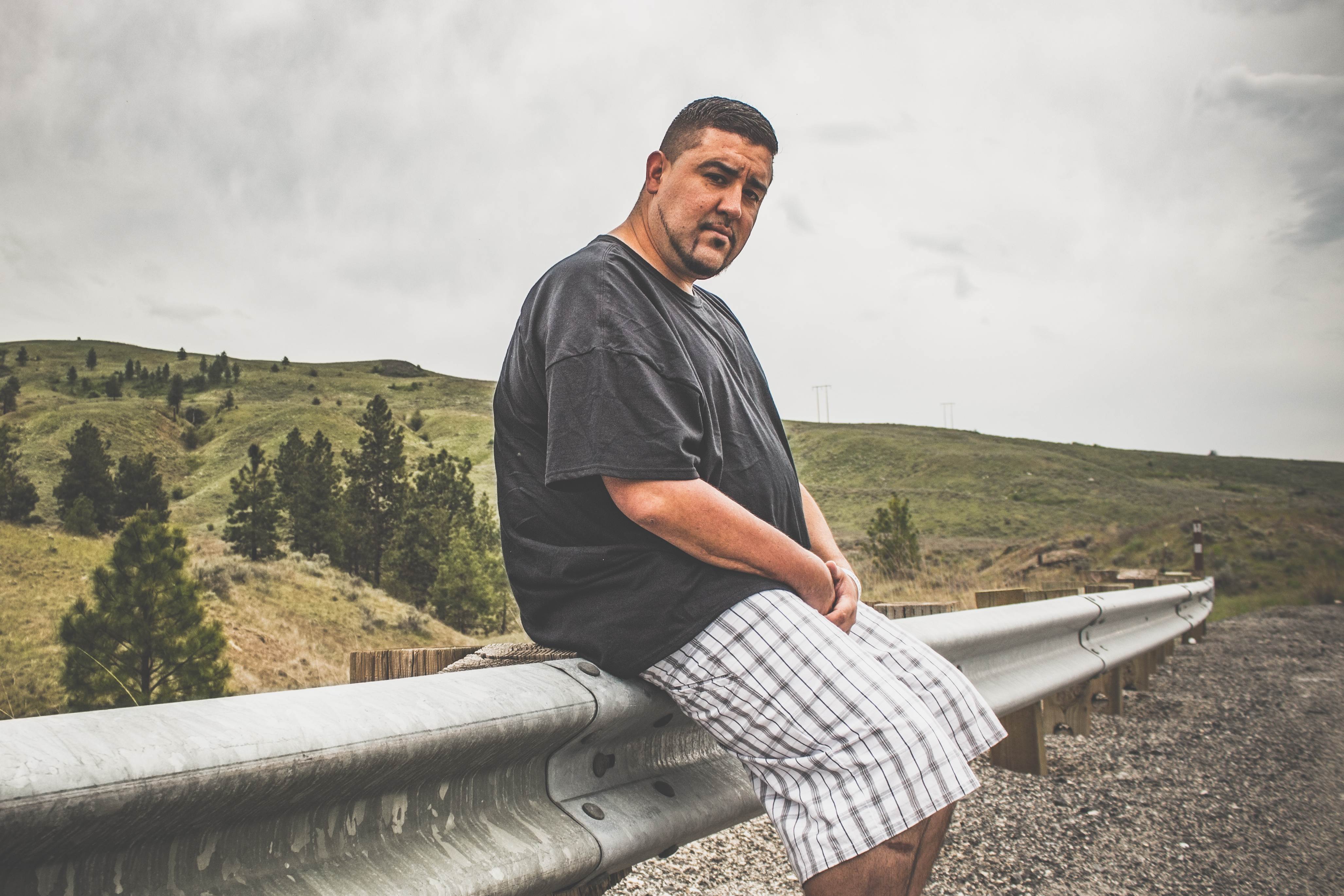 James Pakootas possesses a true passion for creating a genuine connection with the world around him by telling his captivating life story.  A story in which he survived trauma after trauma.  He takes his audience on a roller-coaster ride through childhood abuse and abandonment, the darkest depths of drug & alcohol addiction, criminal activity that landed him in and out of jails; ultimately leading to a lengthy stay in a federal prison cell, and his most recent trauma surviving a drunk-driving accident that paralyzed his entire right arm, and almost took his very life.  James provides a fresh look into the world of addiction.  More importantly, he provides a unique perspective on recovery, substance abuse prevention, resiliency, and hope despite trauma.
Locations
Location
Address
Phone
Behavioral Health - South Office
934 South Garfield Road
Airway Heights, WA 99001
(509) 789-7630
(509) 789-7659
(800) 561-7714
Monday-Thursday, 7am-5pm